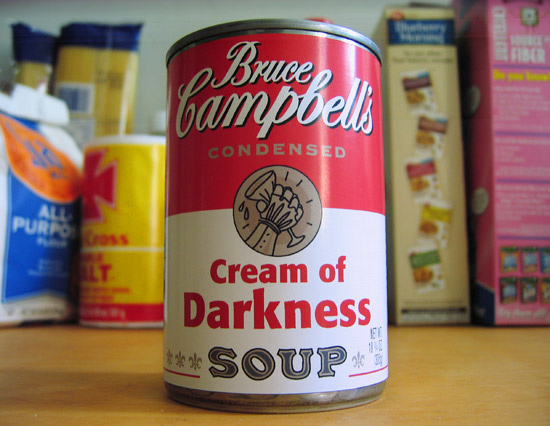 I was raised on Heinlein and Hitchhiker's, survived the dark years of adolescence with Ender's Game and It, discovered graphic novels as an adult and now find myself lucky enough to write (from time-to-time) professionally about sci-fi and cover San Diego Comic-Con.
San Diego Comic-Con
For Rolling Stone
20 Best Things We Saw and Heard at Comic-Con 2015
20 Best Things We Saw and Heard at Comic-Con 2014
For San Diego CityBeat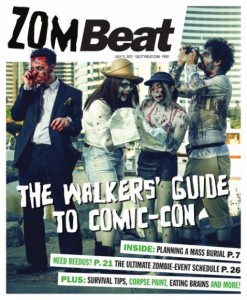 Mischief unmanaged: Raging nerd went free after last year's Comic-Con face-stabbing
America's final city Across eight alternate futures, sci-fi is not kind to San Diego
Comic-C'mon! Hollywood studios should blame themselves for poor performance, not the geeks
Of noise and fanboys: From 1960s space rock to 2010's Comic-Concert, the geek-rock universe continues to expand
What I took home from Comic-Con 2013
What I took home from Comic-Con 2014
I also edited CityBeat's award-winning, zombie-themed "Walker's Guide to Comic-Com."
For the Electronic Frontier Foundation:
An Open Letter to All the Comic Cons: Protect Our Secret Identities
What We Learned at San Diego Comic-Con
For the Santa Fe Reporter:
Artist Rick Geary Brings Billy the Kid to San Diego Comic-Con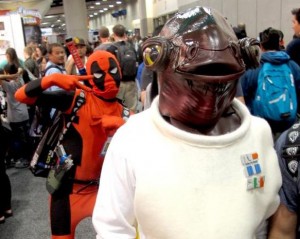 For Blastr:
Smith on the end of the Eleventh Doctor: Moffat is 'going to make it hurt'
Joss Whedon told Comic-Con the question he doesn't want us to ask ever again
Watch Walking Dead's Governor tell us why it sucks to work with that eyepatch
Sherlock's showrunners offer the final word on Moriarty's fate
Doctor Who stars reveal who they'd cosplay as at Comic-Con + more!
And a whole lot of photo sets.
Blastr.com
After writing for a few years about TV and DVD releases for Film.com, I began contributing to the SyFy network's beast of a blog, Blastr.com (although it was called SciFiWire.com when I started). Mostly I write lists, and quick hits whenever I catch sci-fi intersecting with politics and current events.
You can check out my archives with this link, but here are a few of my favorites, In order of number of items on each list:
If one politician has his way, sci-fi's gonna be mandatory in school
Four Labels from the Bruce Campbell's Soup Company
Happy 25th anniversary, Thunderdome! 8 reasons we still love you
10 reasons we still love Total Recall 20 years later
11 real church sermons that used sci-fi to preach salvation
12 wild and wacky patent applications that are weirder than sci-fi
13 surprising ways sci-fi collided with DC politics
13 worker revolts and labor union uprisings from sci-fi history
14 strange sci-fi candidates who campaigned in REAL elections
15 Dangerous (and dumb) oil disasters in sci-fi (During the Deepwater Horizon spill)
20 psychedelic strains of Star Wars-themed marijuana (And the sequel: 12 super-powerful strains of comic-book-themed cannabis)
Other bits
Focus on the Family wants you to enjoy the ramblings of demons — for entertainment's sake
J. Michael Straczynski's origin story
'Space Bush' is a galactic jerk-off
Bubba In-depth: An Interview With Joe R. Lansdale